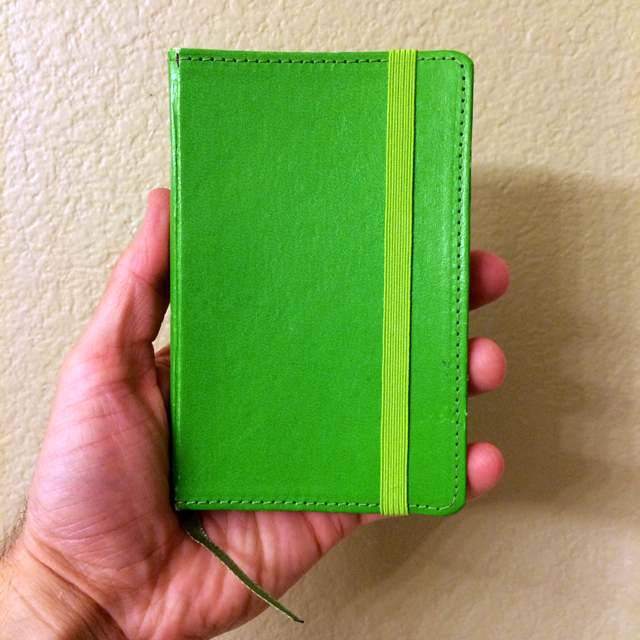 I recently started journaling. I enjoy it thoroughly. What I don't enjoy are blog posts with long, drawn-out introductions. So without further ado, here are 6 why you should start journaling as well.
1. You'll be more like me. Wouldn't that be nice?
Ok, let's get serious now.
2. Journaling provides clarity. It's an effective way to compose your thoughts at the end of the day. Not sure why you feel the way you do about something? Start writing about it. You'll find that, as you write, you can uncover the reason behind your thinking.
3. It's relaxing. The last thing you need to be doing at the end of each day is staring at your phone while the TV blares in the background. Spend some time in your own head with a few minutes of journaling and you'll find that you feel more relaxed at bedtime (or any time, for that matter).
4. It doesn't cost anything. That's assuming you don't already own a notebook and a pen, of course.
5. Journals don't judge. You know that juicy secret you've been holding onto? The one that your friends or loved ones would condemn you for? Get it off your chest by writing about it in your journal without the fear of condemnation. It feels good to let it all out, even if it's just on a piece of paper. Trust me.
6. No rules, no pressure. You're not writing a graduate thesis. You're not going to be graded for penmanship and grammar. You get to choose what you write and how you write it. Write about your day. Start a dream log. Hell, draw a picture. It's up to you.
How to get started
Just grab a pen and a notebook and get writing! You can also type your journal on a computer, but I feel like that defeats the purpose of disconnecting from electronics to really focus on what's going through your head.
When I first started journaling, I had no idea what I wanted to write about, so I just started writing. At first, it felt weird and unnatural, but after a while I couldn't get the words down on the paper fast enough.
My current journaling routine consists of spending 5-10 minutes writing about my day and what's going through my head. When I'm done with that, I make it a point to end each entry with a "life tip"—a quick little message of positivity to keep me confident and motivated. One of my recent life tips is as follows: "What goes up, must come down, so never run out of the fuel that keeps your thrusters burning."
But you don't have to follow in my footsteps. Write whatever feels natural to you. Write for you. Happy journaling.